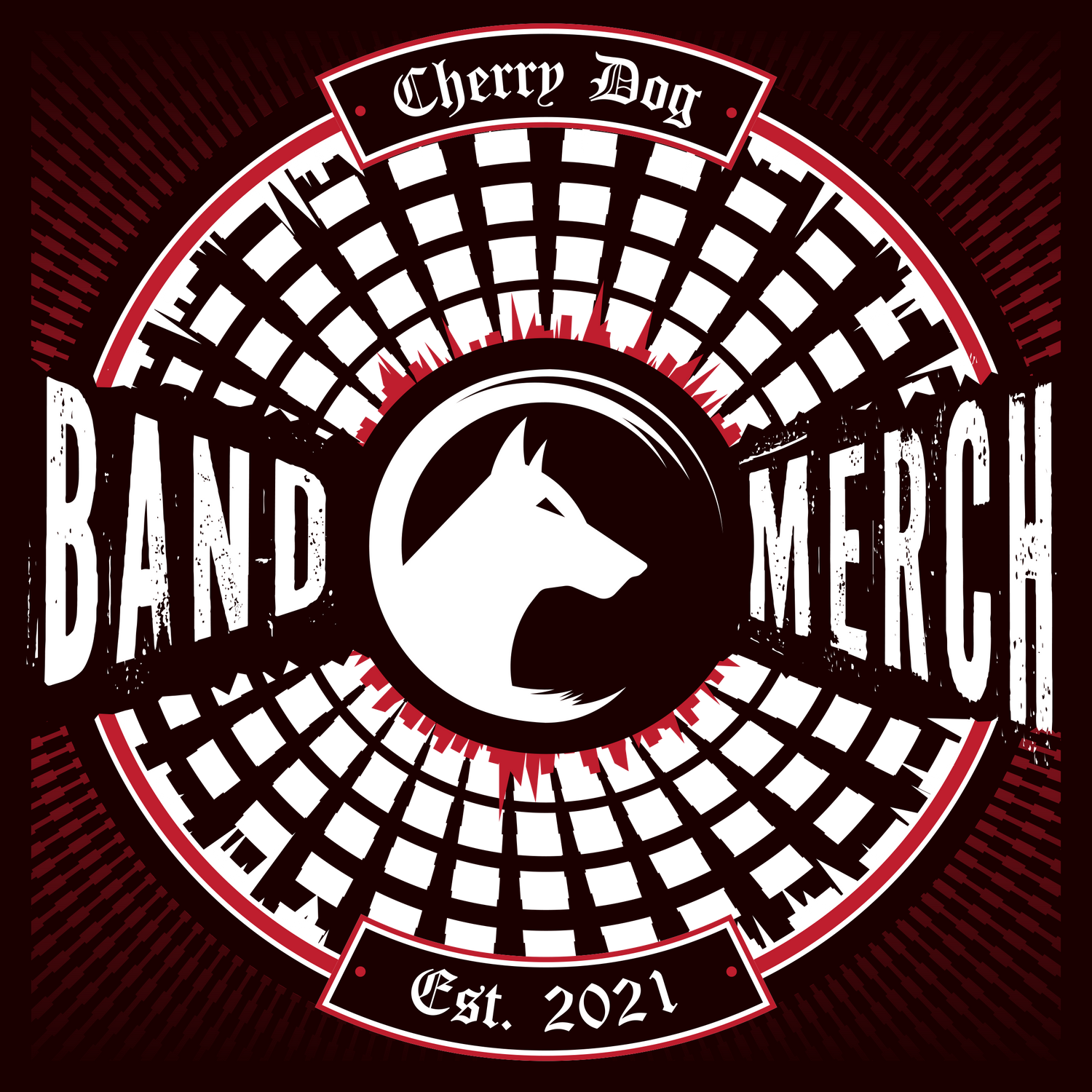 Band Merch
Don't settle for 'mediocre' and 'standard' printing services for your band merch. Your fans deserve the best so let's work together to make your merch as unique and as sick as your music is! 
With experience in Screen, Vinyl and DTG Printing we can recommend the best print options for your merch as well as offering to do all the work for you. We offer services in printing in bulk as well as print-on-demand services, which means you go off and do what you do best and play to the masses, while we do all the printing and posting for you. Then you get paid at the end of the month, simple. 
Cherry Dog Apparel is independent and yearns to give back to the music community we love so much, so we look forward to hearing from you! 
Check out and download our brochure linked below for all the 'how it works' information. We can always send you a print sample as well as a physical brochure too. 
Download Brochure
Brands-On-Demand
We set you up in our "Artist Collection" section

You advertise on socials and at gigs and drive traffic to your page

Orders placed are printed, packed and shipped by us

Every other month we send you your cut of the sales
Bulk Buying
We aim for you to be able to add at least 100% markup

Merch is going to be your main money earner so you want to be maximising your profit margin. We want you to be at least doubling your money if not more.

Higher quality garments than typical suppliers

We're fed up of scratchy, ill-fitting band tees, we use more expensive and far nicer garments than  you would typically pick up at a merch booth to boost your band image and encourage repeat customers.

Larger catalogue of garments

Other companies will offer 1 kind of tee and hoodie, we have access to thousands of garments so if you want acid wash, oversize, crop tops, battle jackets and more then we are happy to work with you on anything.